Menlo Park, Calif., Oct. 5, 2022 — Hakimo, a technology company dedicated to modernizing physical security through its artificial intelligence (AI) software, today announced that Brian Harrell has joined its board of advisors. Harrell's background and expertise in critical infrastructure protection will support Hakimo's growth in these markets. In 2018, Harrell was appointed by the President of the United States to serve as the sixth Assistant Secretary for Infrastructure Protection at the U.S. Department of Homeland Security (DHS). He also served as the first Assistant Director for Infrastructure Security at the Cybersecurity and Infrastructure Security Agency (CISA). 
Harrell is a veteran of the energy sector, having served in leadership roles at Duke Energy and the North American Electric Reliability Corporation (NERC). Harrell has spent time during his career in the U.S. Marine Corps and various private sector agencies with the goal of protecting the United States from security threats. 
"Highly regulated industries such as electricity, water, and pipelines have particularly demanding security monitoring requirements," said Brian Harrell. "The Hakimo AI solution relieves the burden on security teams by automatically monitoring access control events so operators can focus on what's most important." 
"We're thrilled to welcome Brian as an advisor to Hakimo," said Samuel Joseph, Co-Founder and CEO, Hakimo. "As we bring our AI solutions to more critical infrastructure and energy end users, Brian's expertise will help us refine our offerings to best meet their needs." 
Hakimo helps organizations work smarter by applying artificial intelligence to existing access control and video surveillance systems. Hakimo software automatically prioritizes alarms based on security risk, allowing security teams to quickly respond to actual incidents and dramatically reduce nuisance alarms. By assessing every access control event, the Hakimo solution also uncovers piggybacking and tailgating events that would otherwise go undetected. Digital records of all events support compliance and response activities. The data-driven insights produced by the Hakimo solution guide security system maintenance and help inform security programs and planning. 
 About Hakimo 
Hakimo is a technology company that builds a smart monitoring platform powered by artificial intelligence for enterprise physical security teams. Hakimo was founded by AI researchers from Stanford University and is funded by top Silicon Valley venture capital firms. For more information, visit hakimo.ai or follow Hakimo on LinkedIn and Twitter.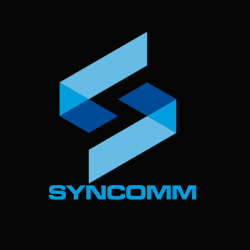 Latest posts by News Staff
(see all)