WILLIAMSTOWN, NJ – May 26, 2022: COPS Monitoring, the largest provider of wholesale professional alarm monitoring services in North America, announced today that it has reinvested over $4 million in permanent annual wage increases and another $1 million in additional employee benefits.
"For the past two years, the entire country has been faced with an unprecedented crisis related to hiring and retaining qualified employees," said COPS' founder and president Jim McMullen. "While the 'Great Resignation' and other factors have certainly affected nearly all employers, these challenges impact our industry more acutely because hiring and training a dispatcher is a rigorous and time-intensive endeavor that can take up to 18 months before a dispatcher is thoroughly trained and completely vested in our industry. This fact places extraordinary importance on not only attracting the right talent, but also retaining our dedicated employees."
In its continuing efforts to attract new recruits and reward its seasoned team, COPS Monitoring has implemented the following:
• Three separate wage increases in the past 9 months for hourly employees (more than 600) exceeding $4 million annually
• Reinstatement of Club 6 events, an all-expense paid quarterly reward enjoyed by all top-level dispatchers totaling more than $200K annually
• Restoration of seasonal company functions, management educational retreats, and elaborate in-person year-end holiday celebrations at each of its 6 locations
• Seasonal parties/outings
• An impromptu one-time bonus to all employees to help
mitigate the impact of inflation
Together, the hourly wage increases and additional benefits total roughly $5 million, just in the first year.  "We are fortunate to be in the position to be able to make these investments," continued McMullen. "Not only does it make us competitive as an employer, but it also gives us the ability to retain the best and most dedicated team members, which translates to better service. I'm proud to say that the average tenure of a COPS dispatcher that has passed the one year mark is over 5 years, and that our most seasoned dispatcher has been with our company for a remarkable 26 years. What's more is that 96% of our staff in supervisory to senior-level executive roles have all started in an entry-level position with COPS. These facts all indicate that we're doing something right and we're confident our investments will continue to provide enduring benefits to our dealers and their customers."
About COPS Monitoring:
Founded in 1978 and headquartered in Williamstown, NJ, COPS Monitoring (a Lydia Security Monitoring brand) is the largest provider of professional monitoring services in the United States. Its award-winning network of central stations with locations in New Jersey, Florida, Arizona, Tennessee, Texas, and Maryland, is trusted by 4,000 independent alarm dealers to safeguard more than 3.6 million homes and businesses in the United States, Canada, and Puerto Rico. COPS is UL listed, FM approved, IQ certified, TMA Five Diamond certified, and has been named Central Station of the Year by The Monitoring Association. For more information about COPS Monitoring, visit copsmonitoring.com.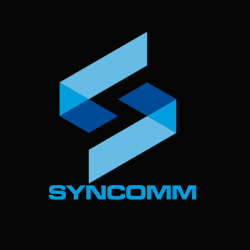 Latest posts by News Staff
(see all)