Elmsford, N.Y. — The latest addition to the Jonard Tools line of cable installation and wall fishing tools is the Fiberglass Fish Tape Rodder, 100ft (FTF-1125).
The FTF-1125 fish tape system is perfect for pulling wire or cables through conduits, walls, or under carpets. The tape is 100 feet in length and is made from a non-conductive nylon-coated fiberglass rod for flexibility and durability. It comes with a built-in handle for dispensing and reeling the tape in smoothly. The case/housing is made from a high-impact plastic that is durable enough to stand on, for a hands-free experience. The case features a transparent backing to let you see how much tape is left. This backing can also be removed easily via a metal cotter pin to access the tape.
The FTF-1125 includes the reel with a sturdy built-in handle, 100 ft Fiberglass Fish Tape, Standard Flexible Head, Super Flexible Head, Rolling Flexible Head, Single Pulling Loop, (2) Standard Pulling Eyelets, Wide Puling Eyelet, Female-Female Join Adapter, and (2) Screw Terminals. The accessories can be stowed away neatly inside the center compartment of the case.
Should any of the accessories get lost, Jonard Tools also offers the Accessory Kit for FTF-1125 (FTF-1125AK). This kit comes with the nine pieces that are included with the Fish Tape Rodder.
Pieces included in the accessories kit:
  Standard Flexible Head
  Super Flexible Head
  Rolling Flexible Head
  Female-Female Terminal Adapter
  Two Standard Pulling Eyelets
  Wide Pulling Eyelet
  Single Pulling Loop
Watch the YouTube Video on the Fiberglass Fish Tape Rodder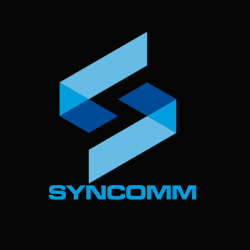 Latest posts by News Staff
(see all)