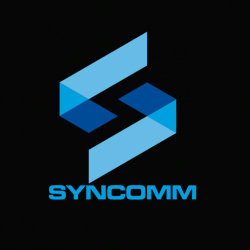 Latest posts by Syncomm Staff
(see all)
"Mission 500 stepped up and answered our call to help the victims of Eastern, KY," said Mr. Bates, President of Bates Security. "We are happy to be connected to such a caring and impactful charity as Mission 500."
In total over 52 pallets of supplies were shipped to help victims of the flooding. "We are so grateful to the security industry for their support during these difficult times," said Tracy Larson, Co-Chair of the Mission 500 Board. "On behalf of the entire Mission 500 organization, we thank everyone who offered their time and resources to help the families impacted by this natural disaster. Your support allows us to continue this critical work."
For more information on how you or your organization can help, contact Marivel Vervoordt at marivel@mission500.org.
About Mission 500
Mission 500 is a nonprofit organization that works closely with the security industry to serve the needs of children and communities in crisis here in the U.S. Mission 500 exists to advocate for children living in severe poverty, inspire and act as a catalyst in the security industry for excellence in corporate social responsibility, and mobilize volunteers and resource to make a tangible difference for children and families living in poverty in the U.S. Since inception of their 501c3 status in 2016, the industry has helped produce 340,000 meals, assemble care packs filled with essential hygiene items for 4,700 families, and distribute more than 12,100 book bags filled with school supplies to students attending Title One schools. For more information on individual or corporate contributions, volunteering and sponsorships, please visit 
mission500.org
 or contact Marivel Vervoordt at 
marivel@mission500.org
.
Media Contact
Sarah Flanagan
LRG Marketing Communications
845-358-1801 ext.121