Runnemede, NJ (March 9, 2023) – Sielox, an established industry leader in layered access control solutions, will be debuting several new product and business initiatives alongside their range of layered physical security solutions at this year's ISC West in Las Vegas, NV. Visitors to Sielox booth #12109 will be amongst first to discover an exclusive partnership that is poised to bring a revolutionary level of integrated system control and management to the physical security and building management markets.
"I don't want to give too much away, but we are very excited to unveil a new integrated solution that will no doubt change the game for systems integrators and building mangers," said Karen Evans, President, Sielox. "ISC West is the perfect environment to showcase this new technology as the want and need for proptech solutions grows more evident."
In addition to revealing this new benchmark in systems integration, Sielox will also be announcing the winners of its 2022 Certified Integrators of the Year Awards. These annual awards recognize the top integrators providing specification, installation, and service expertise of Sielox's layered security solutions.
ISC West attendees can also see the latest additions to Sielox's layered security solutions portfolio, including the Pinnacle™ 11 Access Control Platform, 2700 Intelligent Access Controller, AnyWare 2.0 Browser Based Access Control Solution, and CLASS 2.0 Emergency Notification and Response Solution. These solutions are powerful yet cost-effective, making them highly sought after by physical security professionals in their quest to protect people, property, and assets.
For more information, visit www.sielox.com or visit Sielox booth #12109 at ISC West 2023.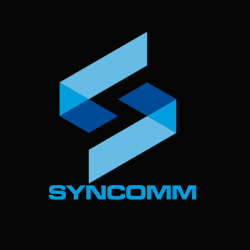 Latest posts by News Staff
(see all)