Long Island, New York–TowerIQ, of Long Island, New York USA, announces the release of 50-ohm ½" plenum cable proudly made in the USA. TowerIQ's new 50-ohm, ½" Plenum rated air dielectric cable meets AHJ approval for Public Safety in-building DAS systems. It conforms to NFPA 262, UL 444, and CSA 222 standards for Public Safety Cabling to ensure TowerIQ's cable meets the highest level of quality and reliability in the industry. With low VSWR (Voltage Standing Wave Ratio) and DC Resistance, the TowerIQ Plenum rated 1/2" cable was built to withstand the rigorous conditions faced in fire events. 
Other cables used in similar applications often use a foam non-conductor to act as a separator between the inner cable and the outer sheath, but in the event of fire, the smoke resulting from the burning foam is toxic. The use of an air dielectric nonconductor between the outer metal and inner core offers an extra layer of protection by removing this dangerous element. In addition, the thicker internal diameter of the cable makes it less resistant to RF (Radio Frequencies), ensuring greater reliability and safety. 
Tony Bowden, CTO of TowerIQ said, "We are pleased to announce that TowerIQ has launched a new line of plenum rated ½" air dielectric RF cabling for use with our Guardian line of Public Safety Bi-Directional Amplifiers. Our new cable conforms to all relevant standards, UL Listed for AHJ approval and 100% made in the USA. The TowerIQ plenum rated 1/2" cable is the ideal solution for Public Safety DAS installations and will replace our TQ-400 and TQ-600 cabling as our recommended cable solution for use with our Guardian products." 
Please visit https://toweriq.nyc/ for more information on the 50-ohm, ½" Plenum Cable, and all products and services that TowerIQ offers. 
About TowerIQ 
TowerIQ, Inc. is the premier manufacturer of wireless life-safety systems and smart building technologies. Their intelligent devices are engineered to be reliable, cost-effective, and easy-to-install while meeting all life-safety wireless requirements. Using simple solutions to complex problems, TowerIQ provides "Signal Where It Matters".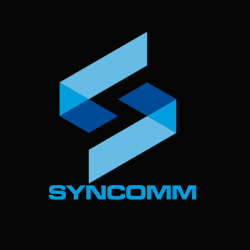 Latest posts by News Staff
(see all)