LYNN, Mass. — Wayne Alarm Systems, Inc., a family-owned and run life safety and security provider with UL/FM central station monitoring, announced that it has acquired Sentry Protective Systems of Billerica, Mass.
Wayne Alarm, founded by Ralph Wayne Sevinor, delivers custom solutions for the lives and property of its customers, while providing them with exceptional commitment, care, and support every day. The purchase increases Wayne Alarm's share in the Greater Boston area where it can provide a premiere service.
Sentry Protective Systems, a well-established full-service alarm company was founded by Jim and Cheryl Baker. Sentry provides the installation, service and monitoring of security systems for homes and businesses throughout New England, serving over 1,000 customers.
James Baker is well known in the alarm industry with over 40 years' experience. He served as vice president of sales for Sentry Protective in Boston, president of UltraGuard, and then founded Sentry Protective Services.  Baker also served as a member of the Commonwealth Board of State Examiners of Electricians for many years representing the professional alarm industry for licensure.
Baker will assist with the transition, as well as joining the company as design and sales consultant. In addition, Wayne Alarm Systems is hiring the entire staff of Sentry Protective Systems, which will now be under the Wayne Alarm Systems umbrella.
Jeff Kahn, vice president of Wayne Alarm, handled much of the acquisition along with Baker, reported, "We are very selective in companies that we consider acquiring. It must be a win-win for all parties including customers. That is why we are excited to add Sentry Protective to Wayne Alarm. They have built a reputation for outstanding service and customized care in the security industry, and we are thrilled to bring their expertise to our team."
"Having founded Sentry Protective Services in 2012 and working with an incredible team to build it into the company it is today, I'm delighted that it has been acquired by Wayne Alarm, a company that shares our values and culture. We are looking forward to working together," added Baker.
For more information visit www.waynealarm.com or contact Nathan Raustad at 781-595-0000 or by email  at nraustad@waynealarm.com.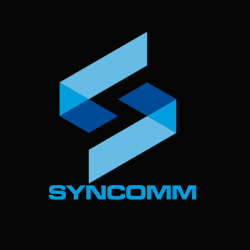 Latest posts by News Staff
(see all)