LG Business Solutions in collaboration with Userful™ introduced a new integrated solution that combine LG's webOS™ cutting-edge display technology with Userful's Infinity Platform.
The Userful Infinity Platform™ enables enterprise customers to deploy a wide range of solutions from a single pane of glass, integrated with applications like VMS and BMS systems, with support for applications ranging from control rooms to datametrics and operational metrics to digital signage to immersive experiences to remote worker streaming. Whichever initial solution customers need, LG offers a display technology that is most suitable for that need. Should a customer want to expand to other applications, they can do so immediately as the solution is a single license that includes all services offered through the Infinity Platform. Suitable LG displays can be added by extension on the IT network.
The integrated solutions will be made available initially through AV integrators and resellers in North America. This offering will enable AV channel partners to purchase pre-tested solutions that allow easier installation into networked environments, while enabling them to focus more on integration into customers' workflows rather than IT/network integration. As customer needs expand, or if the needs are greater than the initial bundle can support, both LG and Userful will be available to support the channel partners for such larger opportunities.
"LG has taken a leadership position in the industry by integrating software and platform-as-a-service with display technology," said John Marshall, CEO, Userful. "Developing solutions that ease the burden of integrating and managing AV services on enterprise networks will accelerate adoption of AV in IT. As Userful's Preferred Solutions Partner for display technologies, LG has shown its industry leadership and commitment to integrating software and platform technologies with visualization."
"As the AV industry has matured, we have increasingly seen comfort rise with advanced AV services being deployed across networks with proper security measures and centralized manageability. Userful's Infinity Platform will bring all three together, enabling IT leaders a single platform for AV service deployment." said Peter Kim, Solution Ecosystem Lead, LG Business Solutions USA. "The combination of the Userful Infinity Platform and LG webOS is a powerful pairing. Our collaboration with Userful underscores our commitment to providing the best possible collaboration solutions for the commercial market."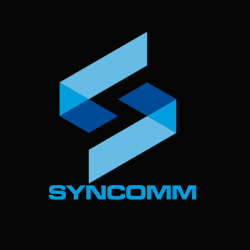 Latest posts by News Staff
(see all)