Lake Forest, Calif. – National Monitoring Center, which provides third-party monitoring services to its customers, this week earned the 2023 ESX Innovation Award for Dealer Services for its 24/7 centralized monitoring hub, Nexus, from the Electronic Security Association.
The annual ESX Innovation Award for Dealer Services "honor(s) the development of innovative products and services that advance growth opportunities for integrators and dealers in the security industry," according to the NMS announcement.
An independent panel of judges chooses the ESX Innovation Award for Dealer Services honorees. Winners "exemplify innovation, practical applicability and the ability to exceed market needs," the announcement says. This year, Nexus "demonstrated that it not only excelled in these areas but has the potential to revolutionize how security dealers operate," according to the announcement.
How Nexus Earned the 2023 ESX Innovation Award
Unveiled by NMC in early 2023, Nexus delivers an integrated, customizable solution for security dealers and their clients. Offering a comprehensive suite of remote management tools, the platform gives dealers in-depth insights into their customers' security requirements and account needs with features including real-time data analytics, customizable reports, and enhanced data visualization capabilities.
Nexus has applications in business management, mobile applications and customer service. It's a centralized hub where users have 24/7/365 access to critical data they can utilize to improve customer service, create operational efficiencies to serve their accounts better and reduce liability from problematic customer sites.
"We are immensely proud to receive the ESX Innovation Award," said Woodie Andrawos, President, NMC, in the company announcement. "It represents the tireless efforts and countless hours we've dedicated to Nexus's development.
"This platform is not just a product for us — it's a game-changer for our dealers that reshapes the way they conduct business and interact with their clients. We revel in providing our dealers with cutting-edge tools and solutions like Nexus to accelerate their business growth and operational efficiency and appreciate the opportunity to present it to the ESX community," he said.
NMC's Nexus is available to security dealers nationwide.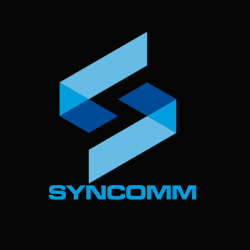 Latest posts by News Staff
(see all)