St. Louis, MO – Potter Electric Signal Company, a trusted provider of life safety products for 125 years, proudly introduces the IntelliCom Advanced Gateway, uniquely powered by the IntelliView cloud dashboard. This cuttingedge solution is poised to revolutionize the landscape of fire protection systems, bridging the gap between traditional landline, LAN, and cellular communicator technology. With unparalleled versatility, real-time insights, remote administration, and intuitive monitoring capabilities, the IntelliCom Advanced Gateway sets a new standard in the industry.
The IntelliCom Advanced Gateway provides sole and dual path central station monitoring that leverages the latest 5G LTE-M technology. Seamlessly integrating with Potter panels through an Ethernet connection, it also supports legacy DACT systems using dial capture, enabling a smooth and hassle-free transition without compromising existing infrastructure. This revolutionary gateway brings together central station communication and remote system access, empowering users to adopt the latest advancements at their own pace.
Key Features Include:
1. Advanced cloud platform integration via IntelliView technology for enhanced capabilities and additional cloud features.
2. Seamless connectivity and compatibility with other Potter life safety products, creating a unified ecosystem for streamlined operations and maintenance.
3. Mobile app access for reduced commissioning time, lower service expenses, and real-time data accessibility onthe-go.
"With reduced commissioning time, lower service expenses, and the ability to access real-time data on their mobile devices, our customers experience unparalleled control and convenience. This groundbreaking solution eliminates compromises and takes fire safety to a whole new level," said Bob Teta, Director of Software Services at Potter Electric Signal Company.
IntelliView technology offers comprehensive and real-time insights into your fire protection system. Gain a deeper understanding of its performance, monitor critical data, and receive instant alerts to proactively address potential risks. This advanced cloud-based feature empowers users to make informed decisions and take prompt actions to enhance safety measures and improve overall response times.
For more information on the IntelliCom Advanced Gateway and all the products and services Potter offers, please visit www.pottersignal.com.
About Potter Electric Signal Company
For over a century, Potter Electric Signal Company, LLC has remained unwavering in its dedication to delivering superior life safety products. With a remarkable legacy spanning 125 years, Potter continues to set the standard for excellence in the industry. Renowned for its unwavering commitment to quality and service, the company is driven by a relentless focus on designing, developing, and manufacturing the highest quality and most reliable products available today. This steadfast dedication has earned Potter a well-deserved reputation as a trusted provider of cutting-edge solutions that ensure the utmost safety and peace of mind.
# # #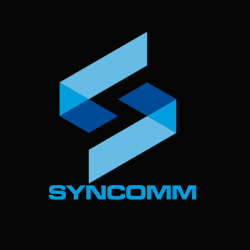 Latest posts by News Staff
(see all)