In response to an uptick in post-pandemic market activity, SDC (Security Door Controls) has selected door hardware and security industry sales veterans Erik Mosher as the new National Sales Associate and Les Neal as a new Factory Sales Associate. Both bring unique experience and valuable knowledge by virtue of wearing several hats during their careers in the industry.
After several years at the customer level as a project coordinator for a physical security integration company, Erik worked as an outside sales representative for a door hardware distributor the last two years. Working with SDC at the factory allows Erik to bring a true understanding of customer challenges and opportunities and how to best respond to them.
"Erik has SDC product experience at the customer level, then at the distributor level," said Tom Morrison, SDC's National Sales Director. "Now, we'll round out his intimate product knowledge at the manufacturer level to help ensure all our stakeholders in the sales channel have the support they need to drive profitable growth using SDC solutions."
Erik will not only be implementing the company's sales strategies, he will have an active role in liaising with and supporting SDC's independent sales organizations (ISO) nationally. "I'm looking forward to further expanding my SDC product knowledge and engaging with sales partners on a face-to-face basis," Erik explained. "Because I've been a customer at several levels in the channel, I believe I can truly understand our partners' needs and their customers' concerns."
Erik is also adept at product training both virtually and at trade shows for the benefit of dealers and installers using SDC's door hardware and access control solutions. Erik enjoys fishing, classic muscle cars and working on the family farm in Sweden.
He can be reached at:
Phone: (818) 857-1294
E-mail: erik@sdcsecurity.com
If Les Neal seems familiar, he should. Back in January, 2020, he came on board as one of SDC's business development managers. Unfortunately, the pandemic reared its ugly head and Les was forced to hibernate until recently. He's back to bolster SDC's inside sales support capability with 35+ years of locksmith, door, frame, hardware and architectural sales experience on behalf of manufacturers, distributors and rep firms, as well installation, facilities management, teaching and institutional locksmith knowhow.
"We're very excited about the knowledge base and interdisciplinary expertise Les brings to our sales channels," continued Morrison. "We think it's virtually impossible to replicate his product familiarity and real world industry experience in both the Door Hardware Industry and the Alarm/Electronic Security Industry."
"During my career, I've had the good fortune to recommend, sell, install and use SDC's products as a field tech, facilities manager, instructor, institutional locksmith and security company owner. I've also represented the brand as an outside sales rep and territory manager for several wholesaler distributors in the industry," Les explained. "I slept very well at night knowing that my association with SDC only enhanced my industry reputation."
"I think that both Erik and Les bring a unique understanding of the whole door opening and professionalism that will benefit all our stakeholders," said Shane Geringer, SDC's President and CEO. "They've actually been part of the many sales prospects we target with our access & egress hardware control solutions – so it's easy for them to help us relate to their needs."
Les enjoys sports and theater arts and has a passion for performing in community theater.
He can be reached at:
Phone: (805) 217-2004
E-mail: les@sdcsecurity.com
About SDC – Celebrating 50 Years: 1972 – 2022
SECURITY DOOR CONTROLS manufactures electrified access control hardware and controllers worldwide. Since 1972 SDC products have been designed, engineered and built in America while most of our larger competitors manufacture overseas.
SDC is the bridge from mechanical access control to electrified security systems. SDC offers premium, code-compliant products to allow users a seamless transition into electronic access control. With a robust toolbox of over 35,000 access and egress control components, SDC products form turnkey solutions to address almost any door opening imagined.
As the inventor of numerous electronic lock designs our founder, Art Geringer, is credited with ushering in the modern era of access control hardware. His design for a lock that relied on magnets rather than mechanical springs, and his subsequent development of a 90° throw electric lock were foundational innovations that began the great migration to electric locking systems throughout the world. During the 1970's, his was one of only two locks in the country approved for locking commercial stairwell and perimeter doors.
Today, We're known as the Door Control Opening experts, with more than 40 patents, 20+ active trademark brands and decades of product design firsts. SDC's locking systems can be found in virtually any application where access control of a door is required. We're particularly adept at new or retrofit applications of 1 – 10 doors, where 80% of the security door and hardware market exists. We provide savings and profits to our partners through:
• Lower installation costs
• Fewer callbacks, increased longevity
• High-touch service that only a family-run enterprise can provide
SDC brand products are channeled through security products wholesale distributors, systems integrators, contract and wholesale door hardware distributors providing product and technology solutions for Retail,
Airports/Transportation, Health Care, Pharmaceutical, Commercial/Industrial Modifications and Retrofit.
SDC maintains a ShipQUICKTM Inventory of over 300 finished products that can ship to distributors within 24 hours. SDC provides an on-time delivery average of over 98% – as much as 99% for all product orders – a Five Full Year Warranty, and excellent technical, training and sales support. Design and assembly of SDC products takes place in their 24,000 square foot factory in Camarillo, CA, USA and is available worldwide.
www.sdcsecurity.com
Tel: (805) 494-0622 (800) 413-8783 USA Toll Free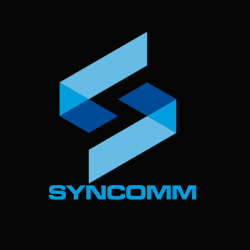 Latest posts by News Staff
(see all)