The Partnership for Priority Verified Alarm Response (PPVAR) Board of Directors is seeking an additional qualified law enforcement board member from a full-service Sheriff's Department to help support the mission of increasing criminal apprehensions and improving both officer safety and public safety through the use of video and audio technologies to verify crimes in progress.  Incorporated in 2012, PPVAR is an association comprised of electronic security product and service companies as well as public safety organizations.  The PPVAR board of directors is pursuing its mission through both public and private sector education and through collaboration between law enforcement and electronic security companies.  PPVAR seeks to influence the way technology is used to verify crimes in progress and to influence how law enforcement organizations consume and benefit from verification information during the law enforcement dispatch process.
Read more about PPVAR and the current board of directors at http://www.ppvar.org
Candidate Qualifications and Position Requirements
Experience with PSAP/ECC operations and management. ASAP to PSAP implementation is beneficial.
Candidates will be active in promoting change in law enforcement procedures, tools, and tactics at the local and national levels. Having the ability to speak on behalf of the department is necessary for the position as well.
Candidates will preferably be graduates of a credentialed management course (such as FBI's National Executive Institute, National Academy, Northwestern University, Police Executive Research Forum: Senior Management Institute for Police).
Candidates must be committed to attend at least 50% of PPVAR board meetings (by phone) – which equates to at least monthly participation.
Candidates must be willing to attend at least one face to face board meeting each year (travel expenses to be covered by PPVAR) – typically ISC West (Vegas) in April or ESX (Nashville) in June.
Candidates must be willing to actively promote mission of PPVAR – Promote the value of video,  audio and other emerging technologies during the dispatch process to verify crimes in progress and facilitate priority law enforcement response.
Support ongoing review and development of PPVAR mission and strategy
Support PPVAR training development with consultative input and review/approval of final content
Support media campaigns with quotes/content when possible and appropriate
Help develop plans for reaching and involving Law Enforcement in PPVAR mission at local, state, and national level (ambassador)
TO APPLY:
Send your resume and cover letter electronically to communications@ppvar.org . Be sure to include your contact information. Please direct any questions to  communications@ppvar.org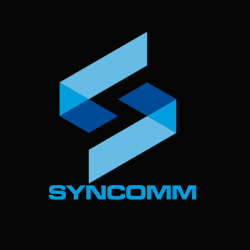 Latest posts by News Staff
(see all)