POTS Lines Are Going Away
On August 2, 2022 the FCC issued Order 19-72A1, releasing phone companies from any legal obligation to provide POTS service. Now, fire & life safety providers are seeing immediate repercussions. With all the buzz around the 2022 3G sunsets, it's no wonder that security providers who rely on POTS lines are feeling less than prepared.
If you are still using POTS lines for alarm signal transmission, here's what you can expect:
Get Ready for a Higher Phone Bill
In an effort to phase out the maintenance and service of expensive copper POTS lines, many carriers are increasing monthly telephone bills into the thousands. Has your bill increased yet?
Abrupt Service Cancellations
Now that local providers are under no obligation to service down lines, security dealers and installers are subject to abrupt halts in service should something happen unexpectedly. Although most providers have given the warning that service will completely expire on "X" date, what the invisible print doesn't say is that service will completely expire on "X" date or as soon as maintenance is required.
Now is the Time to Take Action
If you're in the business of fire & life safety, chances are you have been affected by the 2022 sunsets. And, it's no secret that you need to invest some serious time and money into updating your network to the technology of the times.
There's Bad News and Good News…
The bad news? Generational sunsetting for cellular is just going to keep happening. Who's to say that in another 5 years, you won't be out in the field replacing 5G for 7G or 8G?
The good news? There is alarm communication technology out there that WILL NEVER SUNSET. If you're tired of worrying about POTS lines and 3G communicators, AES has the solution for you…
Uncomplicate your business by updating those outdated systems to AES fire, burglary, or facility communicators. If you are not already an AES provider, follow the link below to learn about the technology and how easy/ affordable it is to get started here.
If you are an AES provider, we can help you expand your network! Reach out to your Regional Sales Manager via the form below to initiate a conversation about how you can strategically swap out your old communicators and grow your AES network.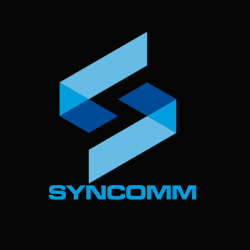 Latest posts by News Staff
(see all)