CHATSWORTH, CALIFORNIA – In this informative White Paper, Securakey reveals new tactics used by school shooters, and explains how and why Electronic Access Control (EAC) systems should be integrated with Emergency Notification Systems to
Stop shooter entry by locking down the campus first
Monitor real-time status of classroom and perimeter doors
Inform faculty and students to shelter in place
Summon law enforcement and first responders
Many Educators have been convinced that all they need for campus safety is a good Emergency Notification System. However, the ENS does not control door locks, and does not report propped or open doors. The ENS relies on a mobile app to communicate a Threat or Lockdown to the faculty and staff. Teachers must receive the warning, and then lock each door, wasting precious time, during which shooters may gain entry and attack.
Availability of a fully-charged un-silenced cell phone, sufficient Wi-Fi or cellular signal strength, and other factors affect the effectiveness of Mobile notification. Note that for this integrated approach between EAC and ENS systems, it is not necessary to issue access cards to students.
The White Paper explains the impact of Alyssa's Law and how EAC/ENS integration complies.
This White Paper also explains the impact of fire alarms on school security, explains the advantages of using card access to secure classrooms and offices, and identify staff or visitors, and explains how First Responders can use special override cards to gain access to locked classrooms during the lockdown.
Securakey has now released SK-NET Version 6.20 Access Control System Software, featuring many new, critically important features: System Lockdown and Real-Time Door Status Reporting, user-defined input and output contacts allowing simple connection to ENS, Panic Switches and trigger devices such as Gunshot Detectors, and a Mobile Application for iOS or Android. System Lockdown is a standard no-charge feature of SK-NET™
Schools need the ability to lock or disable groups of doors with a single command in order to react to internal or external threats, and they also need to know the real-time status of controlled doors in their facility to keep students and faculty safe. These features work with either the Securakey SK-ACPE-LE or the NOVA.16 (SK-MRCP) access control panels and Smart Readers.
Securakey has authored a new White Paper entitled Campus Lockdown Solutions, which explains how Lockdown can be implemented using an ENS and an EAC (electronic access control) system.
This White paper is available on the Secura Key website,
https://securakey.com/multi-media/white-paper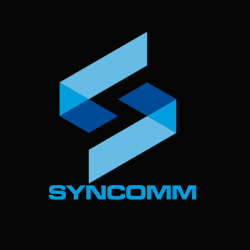 Latest posts by News Staff
(see all)