Shooter Detection Systems (SDS), an Alarm.com (NASDAQ: ALRM) company and provider of the world's leading gunshot detection solutions, will be displaying the latest developments in Active Shooter Intelligence™ along with several new product and business initiatives at ISC West 2023 in Las Vegas, NV. ISC West attendees visiting Shooter Detection Systems booth #26049 will get a first-hand look at many of the company's latest solutions, technology and business initiatives scheduled for release over the course of 2023.
"Shooter Detection Systems is poised for continued growth and innovation in 2023 with many new technology and business developments on the horizon" said Joe Byron, VP of Sales, Shooter Detection Systems. "We invite all attendees to experience the latest in gunshot detection technology and integrated solutions that we will be unveiling at ISC West." Among the latest new developments to be demonstrated at the show includes a new 911 gunshot notification solution that leverages existing partnerships to expedite alerts to law enforcement officials and provide ongoing support throughout the duration of the event.
SDS and Alarm.com will also be offering inaugural demonstrations of their new joint solution "SDS Powered by Alarm.com" at the Alarm.com booth #16039. Attendees are encouraged to visit the Alarm.com commercial solutions area to learn how the companies have integrated the proven performance of the SDS gunshot detection sensor with the leading connected security platform to address gun violence in the small to medium-sized business market.
SDS Advisory Board member and retired FBI Special Agent Jin Kim, recognized as one of North America's leading active shooter experts, will present his latest analysis on the increasing sophistication of active shooters at a special SDS event held on Thursday, March 30. Space is limited and attendees can register here.
Additional new initiatives to be previewed at the show include new ways the SDS business model can benefit reseller partners and the latest developments in exterior and total-building gunshot detection solutions.
If you would like to schedule a specific meeting time with us at booth #26049, please email us.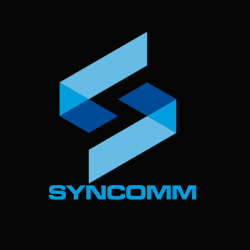 Latest posts by News Staff
(see all)