Runnemede, NJ (September 7, 2022) –Sielox, an established industry leader in layered access control solutions, announces new releases of the company's industry-proven AnyWare™ Browser Based Mobile Access Control Solution and CLASS™ Emergency Notification and Response Solution.
"We continue to evolve our portfolio of layered access control solutions with more features to meet longstanding and evolving challenges for security professionals. The newly released 2.1 versions of Sielox AnyWare and CLASS offer new features and capabilities to address the increasing demand for remote operation," said Karen Evans, President, Sielox. "Our continuous focus of listening to our customers has created a natural progression of features and enhancements that meet even more requirements in today's demanding marketplace."
Several enhancements for this 2.1 release affect both the AnyWare and CLASS platforms including redesigned screens for ease of use and navigation, and an Event highlight filter feature in High Visibility Yellow for immediate recognition of specific event alerts. Additional features for AnyWare and CLASS enable organizations to personalize the Login page with their logo, enhanced Trigger feature called Event Generated Output (EGO) allowing any event to trigger an output (e.g., a specific word like Rifle or Pistol in chat can trigger a Lockdown alert level event).
A consolidated User Actions screen allows multiple configurations from a single pane of glass and displays status and allows actions to be taken on any device(s) like turn on/off output, momentary lock/unlock of door(s).
For the new release of AnyWare 2.1 Browser Based Access Control Solution, the Trigger function has been enhanced with important access control benefits including:
Lock & Block and Unlock & Unblock allowing Doors and Readers to be locked and blocked
Device Groups allows Operator to group doors (e.g., First Floor Doors) and take action on that specific group, not just individual doors
Sielox AnyWare is a simple and scalable browser-based access control monitoring and event management solution. Highly cost-effective, Sielox AnyWare is ideal for SMB applications up to 40 doors, and up to 25,000 cardholders. Configurable in minutes, the plug-and-play solution allows authorized individuals to manage doors and alarm points from anywhere, at any time, via LAN, WAN, Wi-Fi, and cellular service. AnyWare operates on any smartphone, tablet, and laptop and can be ordered on a small appliance or installed on a user server or VM providing a cost-effective, easy-to-use security foundation.
AnyWare 2.1 is currently available for upgrades and new installations.
In addition to the shared platform enhancements, the new release of Sielox CLASS 2.1 has improved the Chat feature by increasing character limit from 200 to 250 with countdown counter, and redesigned Locations page for selecting Chat With, Change Condition, and Checked functions. Most important is the availability of a new Sielox Mobile App for CLASS for iOS and Android platforms. Users can download either App for free and access the CLASS system easily and securely.
The newly enhanced CLASS 2.1 is currently available for upgrades and new installations.
For more information contact info@Sielox.com, visit www.sielox.com.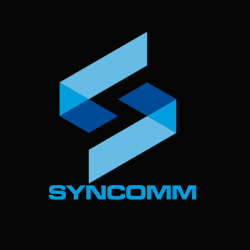 Latest posts by News Staff
(see all)