In alignment with the company's mission to provide best-in-class products without supply chain disruption impact, Vicon Industries, a subsidiary of Cemtrex Inc. (Nasdaq: CETX, CETXP, CETXW), recently announced a new 5-year warranty on the company's extensive line of IP Cameras, all of which are in-stock and ready to ship.
Hauppauge, NY | May 20, 2022— Vicon Industries, Inc., a leading designer and manufacturer of video surveillance and access control software, hardware, and components, announced extending its three-year warranty to five years at no extra cost.
Having anticipated global supply chain disruptions, Vicon Industries actively sought to support its customers by investing in stock ahead of disruption impact, and is one of the few to currently provide a superior line of NDAA-compliant cameras, all in-stock, compatible with most platforms, and now backed by the new five-year warranty at no extra cost.
The company, which offers one of the broadest ranges of cameras on the market, has been a global leader in advanced security and surveillance technologies since 1967. Long known for its high-quality and cost-efficient technologies, Vicon reaffirmed its loyalty to its customers and commitment to providing outstanding products by backing its line of IP cameras, including the popular PTZs, with an industry-leading warranty.
Key features of the new Vicon warranty include:
Option for Advance Replacement for the first year (Silver, Gold, and Platinum Partners)
No need to issue a PO before receiving the replacement
Out-of-box failures are always covered
The new warranty applies to any IP camera order accepted on or after May 1, 2022.
"These extended warranties reflect the confidence we place in our IP camera line," said Bret McGowan, Senior Vice President, Sales and Marketing. "We know that longer warranty terms and short lead-times provide peace-of-mind for our integrators and end users," added McGowan.
To learn more about Vicon or the availability of its technologies, contact the company by filling out the form here or emailing sales@vicon-security.com
About Vicon Industries, Inc.
Vicon is a proud Cemtrex company, a leading technology partner of the world's most influential brands dedicated to empowering them with innovative technology that drives their businesses and products. Since 1967, Vicon has been a leading provider of mission-critical security surveillance systems. The innovative company provides security solutions for some of the largest municipalities and businesses in the United States and worldwide. It delivers a wide range of cutting-edge and compliant security technologies, from AI-driven video analytics to fully integrated access control solutions.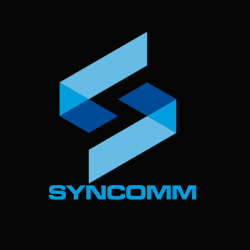 Latest posts by News Staff
(see all)