Hauppauge, NY | June 23, 2022 — Vicon Industries, Inc., a subsidiary of Cemtrex Inc. (Nasdaq: CETX, CETXP, CETXW), designer and manufacturer of video surveillance and access control software, hardware, and components, recently appointed Diego Morales as VP, Software Engineering.
In this new role, Morales will lead the design, development, and management of Vicon's next-gen products, while continuing to galvanize its current product line. Under his lead, Vicon's research and development will be laser-focused on producing smart solutions, which will rely heavily on AI and cloud technologies. These new cloud and AI video analytics solutions will be offered in an easy to adopt model for both new and existing Vicon customers.
An accomplished leader, Morales holds a master's degree in Technology Administration with an emphasis in Project Management, and a Bachelor's Degree in Systems Engineering. He has over 21 years of experience in the technology industry, holding several key strategic roles such as CTO, CIO, VP of Technology, and Head of IT for both multinational corporations and regional companies.
"One of the things that drives me is my passion for what I do…my passion for technology; I am a developer at heart and have been doing just that, at some level or another, for almost 15 years," said Morales. "I prefer to motivate through example and knowledge," continued Morales. "People tend to be more inspired when they understand how they impact the bigger picture, and how their day-to-day contributions help Vicon achieve its long-term goals."
His appointment will accelerate the adoption and delivery of Vicon's deep pipeline of innovations, and scale the product ecosystem of high-performance technologies to meet the incredible market demand.
"Diego's strategic technical leadership, and over 21 years of experience in the technology industry, will be a huge asset to Vicon's product and engineering teams," said Bret McGowan, Senior VP of Sales & Marketing. "His background makes him well-suited to be that influential leader who will drive the adoption of new technologies and inspire the team to deliver world class, enterprise-grade software solutions," added McGowan.
To learn more about Vicon or the availability of its technologies, contact the company by filling out the form here or emailing sales@vicon-security.com.
About Vicon Industries, Inc.
Vicon is a proud Cemtrex company, a leading technology partner of the world's most influential brands dedicated to empowering them with innovative technology that drives their businesses and products. Since 1967, Vicon has been a leading provider of mission-critical security surveillance systems. The innovative company provides security solutions for some of the largest municipalities and businesses in the United States and around the world and delivers a wide range of cutting-edge and compliant security technologies, from AI-driven video analytics to fully integrated access control solutions.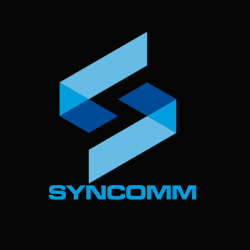 Latest posts by News Staff
(see all)